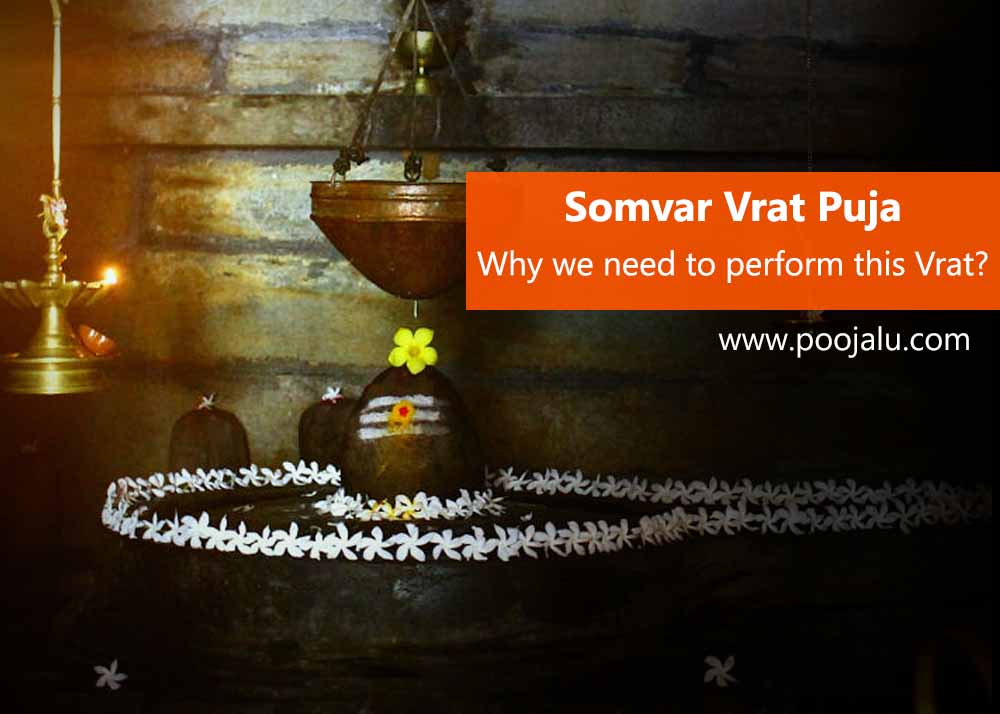 Monday is considered very auspicious for the worship of Lord Shiva. Devotees throng at Shiva temples on Mondays specially to get the blessings of the merciful Lord who can remove the difficulties of devotees and give all the desired boons. 16 Monday fast is one of the most popular vrat or fasting observances in Hinduism dedicated to Lord Shiva. Hindus believe that Lord Shiva is the supreme Lord and since observing fasting over 16 consecutive Mondays also known as solah somvar vrat is known to bestow several benefits to devotees.
For Whom and When – Somvar Vrat Puja

Though anyone desirous of getting the blessings of Shiva can observe 16 somvar vrat, this vrat is especially recommended for those who are facing difficulties in married life and also those who are looking to get married to the desired life partner. It is recommended to begin the 16 Monday fasting on the first Monday of Shravan Month (July-August). The vrat consists of fasting, puja to Shiva and reciting the 16 Monday fast story (Solah Somvar Vrat Katha).